How To Customize Your Deal
We've made it easier to shop for your next vehicle from the comfort of your home. Here, you can add your accessories, protection packages, warranty and everything you're looking for in your next vehicle.
With the current COVID-19, we want to give you the tools to shop for your vehicle from home. It's every easy!
All you have to do is search for the vehicle of your choice and CLICK!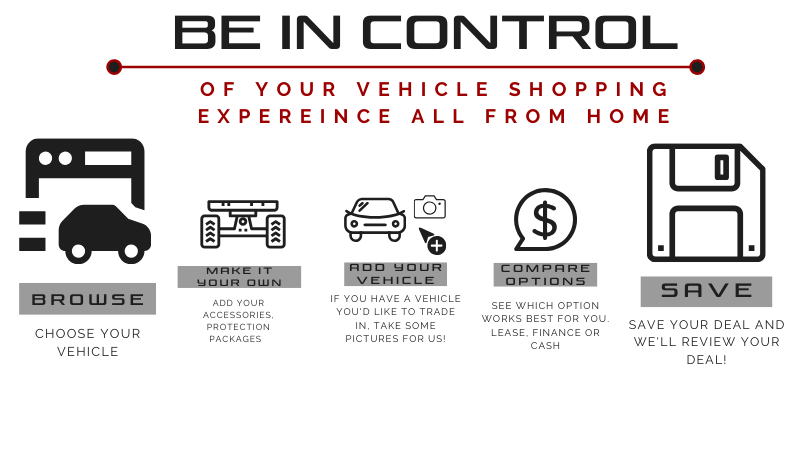 Have A Question? Contact Us